The official school day is 8:45am to 3.15pm. Children in Year 1 to Year 6 are able to start arriving from 8:15am and can go to class to read / finish homework / chat to their friends. We have bagels and milk available in all classes which children can help themselves to when they arrive. This breakfast provision is provided by our partner, Magic Breakfast.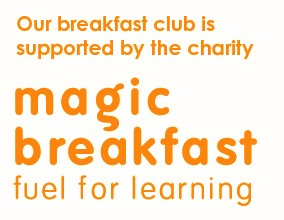 Nursery
Morning Session – 8:45 – 11:45 am
Afternoon Session – 12:15 – 3:15 pm
Reception, KS1 & KS2
School starts at 8:45am .
Children arriving after 8:50am need to come to the school office to sign in and book their lunch option.
We have staggered lunch times to make sure the dining room and the playground are calm and welcoming environments:-


Reception & Y1 – 11:45am – 12:45pm

Y2, Y3 & Y4 – 12:00pm – 1:00pm
Y5 & Y6 – 12:30pm – 1:30pm
School ends at 3:15pm.
The gates are open from 3:10pm for parents to arrive. Children in Years 2 to 5 are brought down to the playground by their teachers. Children in Nursery, Reception, Year 1 and Year 6 can be collected from the classroom doors.
Lunch Menus
Sharrow is a vegetarian school, with fish served only on Fridays. The menu operates on a 3 week cycle which changes twice a year. Our Spring / Summer 23 menu is detailed below.